Museum Studies (Minor)
Why minor in Museum Studies?
Museums are one of America's most popular attractions and sources of learning. More than 2.3 million people visit a museum each day in the United States. There are many opportunities in the museum field, from a small local history center to a large metropolitan museum.
Why minor in Museum Studies at AU?
Our program is experiential and revolves around the Schingoethe Center of Aurora University, an on-campus museum that is a Smithsonian Affiliate. This allows for a truly unique approach.
American history
Art history
Design
Cultural anthropology
Museum education
Museum exhibitions
Museum methods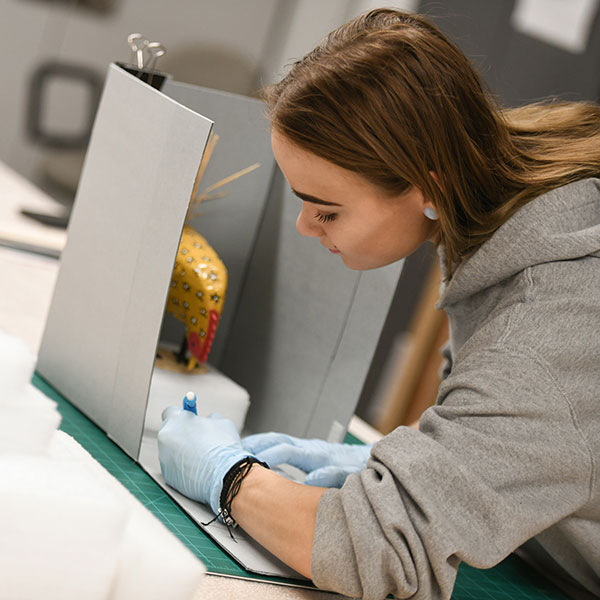 Experiential learning
Create an exhibit that is placed on display in the Schingoethe Center for up to two years. Plan an opening reception and carry out all aspects of publicity for your exhibit. This is a hands-on experience that most museology students do not encounter until graduate school.
Career opportunities
Museum collections care and management
Museum curation
Museum education
Museum interpretation
Nonprofit management
Access coordinators
Where our graduates work
Our Museum Studies graduates have gone on to work for many different types of institutions all over the country. Examples include the Spencer Museum of Art in Kansas, the Southhampton Historical Museum in New York, the Grand Army of the Republic in Illinois, the Meadows Museum of Art in Texas, and the Lake County Forest Preserve in Illinois.