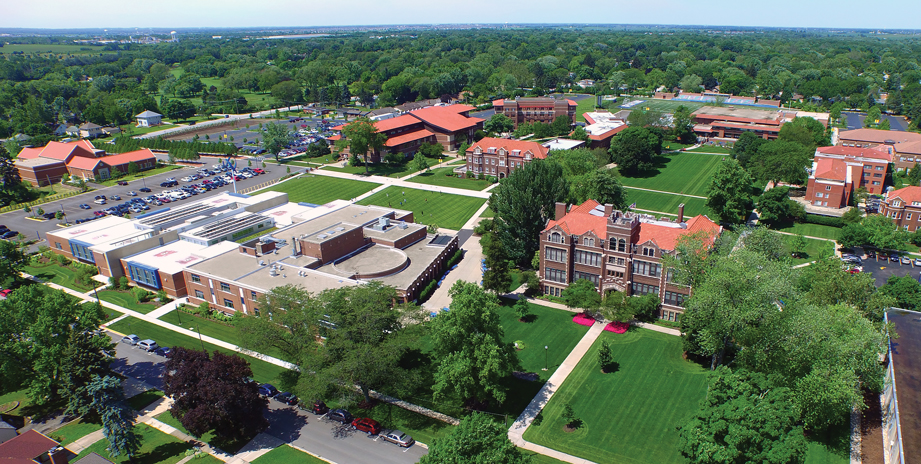 At Aurora University, we are an inclusive community dedicated to the transformative power of learning.
We combine the wide range of programs expected at a university with the personal attention of a small college. Our award-winning faculty members are accessible; our partnerships with the community provide hands-on opportunities and internships; and our academic and support programs are designed to help you succeed.
Location:
Main Campus: Aurora, Illinois – the second-largest city in Illinois – just 40 miles from downtown Chicago
Orchard Center: Aurora, Illinois
George Williams College: Williams Bay, Wisconsin
Woodstock Center: Woodstock, Illinois
Type of institution: AU is a four-year, non-profit, independent, liberal arts, co-educational university. AU offers residential, commuter, full-time and part-time programs.
Accreditation: The Higher Learning Commission accredits Aurora University at the bachelor's, master's and doctoral levels.
Academic year: Two semesters, late August to mid-December and mid-January to early May. AU also offers a three-week May Travel and summer courses.
Enrollment: Approximately 5,600 degree-seeking students on the Illinois and Wisconsin campuses
Student-faculty ratio: 17 to 1
Housing: Six residence halls accommodate more than 700 on-campus students
Undergraduate majors: AU offers more than 40 undergraduate majors in arts and sciences, business, criminal justice, education, nursing and social work.
Graduate programs: AU offers a wide variety of master's and doctoral degrees as well as certificates and endorsements in applied behavior analysis, business, marketing, mathematics, education, nursing, science and social work.
Scholarships and Financial Aid: Need-based and merit-based scholarships and financial aid packages are available. More than 98 percent of undergraduate students receive aid.
Tuition for 2016-2017: $23,520 per year (undergraduate, full-time)
Room and Board for 2016-2017: $10,300 per year (average)
Athletics: 24 NCAA Division III teams compete in the Northern Athletics Collegiate Conference, Midwest Lacrosse Conference, Midwest Women's Lacrosse Conference and Northern Collegiate Hockey Association