Virtual Commencement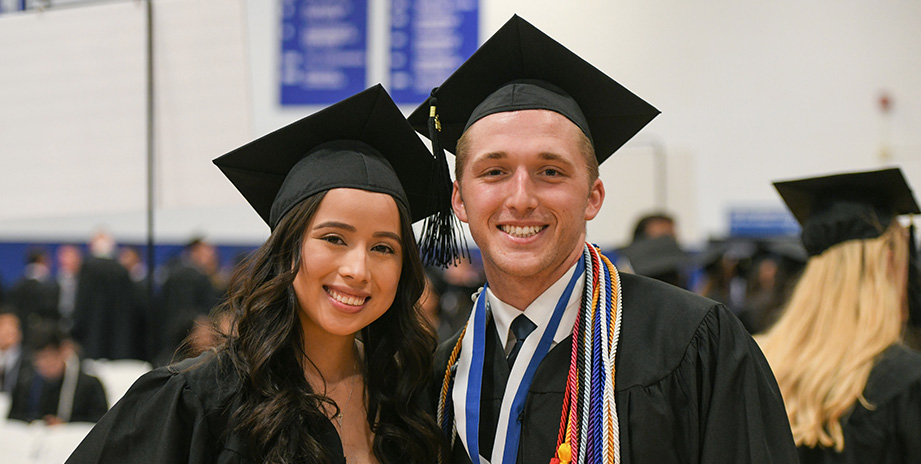 Rescheduled Events: Updated Information as of May 18, 2020.
Virtual GWC Commencement Ceremony
Friday, July 24, 2020 — 6:00 p.m.
Virtual AU Graduate Commencement Ceremony
Sunday, August 2, 2020 — Noon
Virtual AU Undergraduate Commencement Ceremony
Sunday, August 2, 2020 — Noon
Virtual Ceremonies
We have been looking forward to recognizing our graduates in a delayed face-to-face Commencement ceremony. However, in Illinois, recent statements from the Governor indicate that restrictions on large gatherings likely will continue through the end of summer. While the situation is more fluid in Wisconsin, officials in the county where the GWC campus is located, have issued similar public health guidance to area citizens. Because of this, we have decided to move our Commencement ceremonies to a virtual format that will allow us to honor our graduates in a special way that is also safe and compliant with public health guidance. These virtual ceremonies will be on Friday, July 24, for GWC graduates and Sunday, August 2, for AU graduates.
We know this is not the Commencement ceremony you had imagined; however, we promise you that this virtual experience will be a special and memorable occasion for you and your families.
Cap and Gown Distribution
All academic regalia, honors cords, and additional materials will be mailed to participating graduates using the diploma mailing address on record.
Customized Slide
Graduates will be recognized during each ceremony with an official slide that can be customized with a photo. The slide also can be downloaded and shared on social media. To customize your slide, you must register at aurora.marchingorder.com. You will also have an opportunity to provide the phonetic spelling or record your name to ensure proper pronunciation during the ceremony.
The deadline to submit your information is Wednesday, July 1.
If you do not want to be featured with an individual slide during the virtual Commencement ceremony, please email commencement@aurora.edu.
Graduation Survey
The survey link will be sent to your AU email account in the next several days. The survey will include a section in which you can confirm your diploma mailing address. Your diploma, cap and gown, and other materials relating to the virtual Commencement ceremony will be sent to this address.
For Questions and More Information
Email commencement@aurora.edu.